Health Care and Beauty >> HAIR CARE >> Hair Care Combos
Red Onion Hair Serum 100 ML + Ubtan Face Moisturizer Tube 30 ML (Freebie)
Frizz Free,Tangle Free,Glossy & Shiny Hair,Moisturization,Skin Polishing & Lightening,Anti-Aging,Tan Removal
₹ 478.00 ₹ 176.00 - 64%

RED ONION HAIR SERUM
I am OrgaGlo Moisturizing Red Onion & Biotin Hair Serum, a unique blend of Red Onion, Biotin, Olive oil, Hibiscus, D-Panthenol, Bhringraj, Brahmi and Shikakai.
Your hair deserves Me!!
Yes, it's only me who can maintain your hair silky smooth, frizz-free, and tangle-free! Not only for appearance, but also to invigorate your hair with sulphur-rich Onion, Vitamins, and protein-rich natural Herbs, which all work together to strengthen your hair, decrease breakage, and increase thickness. I'm full with Biotin and Red Onion awesomeness. Biotin increases hair keratin production and can speed up follicle growth. The sulphur-rich onion feeds your hair follicles and promotes hair growth by increasing the level of the antioxidant enzyme catalase.
Take perfect care of your fabulous hair, it is the crown you never take off!
I am the finest quality of hair serum and completely free from harmful chemicals and toxins like SLS/SLES, silicones, parabens, dyes, phthalate, mineral oils, making me 100% safest to use.
UBTAN FACE MOISTURIZER TUBE
I am OrgaGlo Natural Glowing Ubtan Moisturizer, specially developed with traditional Goodness of Saffron, Turmeric, Sandalwood, Rose water and Honey with great moisturizing ingredients Aloe Vera, Shea butter and Coco butter.
Give your skin a little Love!
Grease-free shine! Treat your skin to the traditional goodness of Saffron, Turmeric and Sandalwood as well as the powerful moisturizers Aloe Vera and Rose water. My oil free formula brightens your skin without being sticky! Also my moisturizing power keeps your skin soft and smooth throughout the day, while the traditional benefits of ingredients protect it naturally. I am extremely light and absorbs into the skin in a short time, leaving a non-greasy, matte finish.
Healthy Skin is reflection of overall wellness.
I am the finest quality of face moisturizer and is completely free from harmful toxins like silicones, parabens, dyes, phthalate, mineral oils, pathogen, PEG, SLS/SLES, making me safest to use.
What Do I Do ?
FRIZZ FREE AND TANGLE FREE HAIR
Olive oil's nourishing qualities offer your hair a sleek, frizz-free appearance and improve its inside health.
PREVENTS HAIR DAMAGE
It helps prevent environmental and chemical damage and reduces split ends. Onion strengthens the hair add volume & shine to the hair. It forms a protective coat around the hair to protect it from damage and breakage.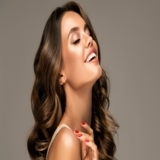 MAKES HAIR SOFT AND SHINY
Enriched with natural nutrients like Biotin, Hibiscus, Brahmi, Bhringraj & Shikakai, provides natural conditioning effect to the hair and make it soft, and shiny like silk.
RED ONION HAIR SERUM
Take 1-2 pumps of OrgaGlo Red Onion Hair serum in your palms, depending on your hair length. Rub palms together and apply evenly throughout the lengths of towel-dried or dry hair, all the way to the hair tips. Turn it on. Use it after every hair wash with OrgaGlo Red Onion shampoo and conditioner for optimum results.
UBTAN FACE MOISTURIZER TUBE
Take adequate amount and apply it all over face and neck. Use twice a day for soft and hydrated skin. Apply alone or before make-up. For better result, wash your face and neck with OrgaGlo Glowing Ubtan Face wash before applying the moisturizer.
Men and Women of age 15 years and above, Suits all Hair types
RED ONION HAIR SERUM
NO SLS/SLES/SULFATES
NO PARABEN
NO SILICON
NO MINERAL OIL
NO HARMFUL CHEMICALS
NO TOXIC
NO ANIMAL TESTING
NO ARTIFICIAL COLOR
100% VEGAN
OTHER HAIR SERUM
CONTAINS SLS/SLES/SULFATES
CONTAINS PARABEN
CONTAINS SILICON
CONTAINS MINERAL OIL
CONTAINS HARMFUL CHEMICALS
CONTAINS TOXIC MATERIAL
CONTAINS ANIMAL TESTING
CONTAINS ARTIFICIAL COLOR
NOT VEGAN
RED ONION HAIR SERUM
Aqua containing extracts of Onion Seed, Hibiscus, Brahmi, Bhringraj, Shikakai, Sensolene, Hydroxyethylcellulose, Polyquaternium-7, Propanediol, Polyquaternium-39, Polyquaternium-44, Polyquaternium-73, Sodium lactate, IFRA Certified Allergen Free Fragrance, Biotin, D- Panthenol, Potassium Sorbate, Sodium Benzoate, Di Sodium EDTA
UBTAN FACE MOISTURIZER TUBE
Aqua containing Extracts of Aloe Vera, Saffron, Rose Water and Moringa with IPP, Shea Butter, Glycerin, Propylene Glycol, Cetostearyl Alocohol, GMS, CCTG, Stearic Acid, Coco Butter, Euxyl PE 9010(Phenoxyethanol (And) Ethylhexylglycerin), Sodium PCA, Simulsol 165, IFRA Certified Allergen Free Fragrance, D Panthenol, Carbopol 940, Disodium EDTA, TEA, Sandalwood Oil, Turmeric Oil & Honey.
Disclaimer
Best Before- Within 24 months from the date of manufacture.
For external use only. Store in a cool and dry place.
The product contains natural ingredients and may change colour and fragrance, without losing effectiveness.
Even natural ingredients can cause and trigger allergies, a patch test is recommended before using.
In case of any rashes or allergy, please consult a specialist.
All images are shown for illustration purpose only, actual results may vary.