Health Care and Beauty >> BODY CARE >> Body Care
Vitamin C Body Wash -250 ml with Vitamin C, Honey and Oat for Skin Brightening
Glowing skin,Deeply Cleanses,Skin Moisturizing
₹ 299.00 ₹ 153.00 - 49%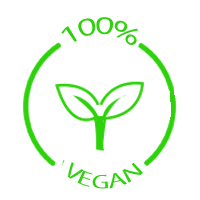 I am blissful and divine OrgaGlo natural Brightening Vitamin C Body Wash. I am carrying all goodness of Vitamin C, Honey & Oat along with holistic Ganga Jal from Himalaya range with me!
"Happiness is a Long Hot Bubble Bath with Me!!"
Start a fresh and magical day with me, as I am packed with vitamin C from Lemon, Orange, and Grapefruit, as well as Honey, Oat, with an absolutely delightful citrus scent. Vitamin C enhances skin brightness. Honey and Oat keep the skin great moisturized and get a satin like softness on regular use. My delicate fragrance provides a great freshness after every bath. At most, you can get a Divine feel of "GANGA SNAN" everyday!
"Take Good Care of your skin, it's your body's clothing!"
I am the finest quality of 100% vegan Vitamin C body wash and is completely free from harmful toxins like silicones, parabens, dyes, mineral oils, pathogen, SLS/SLES, making me safest to use.
What Do I Do ?
GLOWS SKIN
Start a fresh and magical day with OrgaGlo natural Vitamin C body wash contains Vitamin C from Lemon, Orange, and Grapefruit. Vitamin C helps to prevent signs of ageing, gives a natural lightening, and firm skin.
DEEPLY CLEANSES
Vitamin C has gentle exfoliating action, which removes dead cells from your skin, giving you a naturally brighter complexion. A Vitamin C flush is also known as an ascorbate cleanse. It's thought that high levels of vitamin C (ascorbic acid) helps rid your body of toxins.
SKIN MOISTURIZES
Thanks to antibacterial and antiseptic abilities of Honey and Oats. Honey & Oats are natural humectant, so help to keep the skin moist but not oily. This is because humectants draw moisture from the skin without replacing it.
Take enough amount of the body wash on your hand or loofah. Gentle rub all over the wet body till adequate lather is formed. Rinse off with enough amount of water and towel dry. Follow it up with our OrgaGlo natural Vitamin C body lotion.
Men and Women of age 15 years and above Suits all skin types
ORGAGLO VITAMIN C BODY WASH
NO SLS/SLES/SULFATES
NO PARABEN
NO SILICON
NO MINERAL OIL
NO HARMFUL CHEMICALS
NO TOXIC
NO ANIMAL TESTING
NO ARTIFICIAL COLOR
100% VEGAN
OTHER BODY WASH
CONTAINS SLS/SLES/SULFATES
CONTAINS PARABEN
CONTAINS SILICON
CONTAINS MINERAL OIL
CONTAINS HARMFUL CHEMICALS
CONTAINS TOXIC
ANIMAL TESTING
CONTAINS ARTIFICIAL COLOR
Aqua containing extracts of Lemon, Orange, Grapes Fruit, Honey, Coco Amino Propyl Betain, Cocamidopropyl Betaine and Glycerin and Caprylyl/Capryl Glucoside and Sodium Methyl Cocoyl Taurate, Decyl Glycoside, Sodium Lauryl Sarcosinate, Glycerine, Aculyn 60, Sodium Lauroyl Oat Amino Acid, Peg 40 - Hydrogeneted Castor Oil, IFRA certified Allergen Free Fragrance, Polyquaternium - 22, Sodium Benzoate, Vitamin E Acetate, Potassium Sorbate, Benzophenone - 4, Sodium Ascorbyl Phosphate E.D.T.A. Di Sodium
Frequently Asked Questions
Disclaimer
Best Before - Within 24 months from the date of manufacture.
For external use only. Store in a cool and dry place.
The product contains natural ingredients and may change colour and fragrance, without losing effectiveness.
Even natural ingredients can cause and trigger allergies, a patch test is recommended before using.
In case of any rashes or allergy, please consult a specialist.
All images are shown for illustration purpose only, actual results may vary.
10 Review(s)

Vanita
Value of customer. Fragrance and quality is awesome. Both products are paraben & SLS free and also suit for all skin types. Orgaglo Ubtan body wash deeply cleanses for body of skin. And body wash removes skin impurities with natural ingredients.

Gayatri Rajput
Wonderful product, this body wash smells so good and is so refreshing. This product has natural ubtan ingredients in it like Turmeric, saffron, sandalwood, rose water etc. I haven't used such a good body wash before. Totally loving it

Soniya
I love this product so much. I used many products from Orgaglo as they are natural. this body wash has a very nice fragrance and its stays for a very long time also it's made my skin so smooth and helps me to get rid of my dry skin...it's an amazing product with good quality and quantity... Totally worth it !!!! I will recommend everyone to buy this because it is very natural and skin-friendly.

Tanvi J
This body wash has a nice smell, it is not too strong but it is also not too mild. This is great for daily use as it is not too strong. I also like that it has a pump. It is easy to use and the packaging is not too big. I also like that it does not leave any residue on my skin. I have tried other body washes before and they leave a residue on my skin and I don't like that. With this, I don't need to apply body lotion after and it does not feel dry on my skin. This is great for my daily use and I would repurchase again.

Pradeep Jha
Good mild scent, moisturising effect and freshness after bath is awesome.

Sonali Chanda
Liked all about it. Lightly scented, moisturising kind of body wash. I call for it regularly! Suggest it to people needing a good body wash at decent price with moisturizing quality.

Jay Shah
Great Products!!!!

Priya Dalal
I used it for the first time. I really liked it's result. It's smell is very good. It's makes the body soft and smooth. I felt my skin is very soft like baby skin. Best shower gel for body skin. It is easy to use. Plant based ingredients. I likes this product. Amazing product. I will order it again again. Made in India.

Parita
My daughter is using vitamin c body wash. The product is very good. It make the skin very smooth and fresh.

Amita Amin
This OrgaGlo Vitamin C body wash is my mood booster for the entire day....Give me a refreshing feel after every bath...and keeps my skin soft and refreshing throughout the day...The smell is so nice...I just love it...and the bottle is very cute...Nice product OrgaGlo!