Health Care and Beauty >> BODY CARE >> Body Care
Vitamin C body Lotion -250 ml with Vitamin C, Aloe Vera and Shea Butter- for Glow Boosting
Skin Glow,Deep Moisturization ,Softens skin
₹ 349.00 ₹ 154.00 - 56%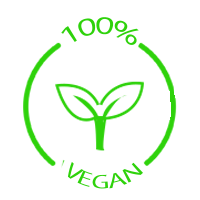 I am all day moisturizing, OrgaGlo Natural Vitamin C Brightening Body Lotion. I am enriched with all natural skin nourishing ingredients like Shea Butter, Aloe Vera, Kakadu Plum, Vitamin C, E & B5.
Gift your skin a Glowing experience!
Pamper your skin with goodness of natural skin nourishing compounds. I am light weighted and moisturizing all day lotion packed with excellence of Aloe Vera, Sea Butter, and deliver intense hydration with a glowy, non-greasy touch. Vitamin C helps to promote even skin tone and texture while restoring youthful suppleness and firmness. I am super" Hydrating", not "Greasy"!
Taking care of your skin is more important than covering it up!
I am the finest quality of body lotion and is completely free from harmful toxins like silicones, parabens, dyes, phthalate, mineral oils, pathogen, PEG, SLS/SLES, making me 100% safest to use.
What Do I Do ?
SUPER HYDRATING, NOT GREASY
This Power Packed body lotion provides deep hydration to the skin, preventing dry patches. With non-greasy and light formula easily get absorb into the skin and linger to leave a soft, dewy finish.
BOOST SKIN GLOW
Enriched with pure Vitamin C- Sodium Ascorbyl Phosphate, Kakadu Plum, Orange and Lemon which penetrate into the skin and boost skin glow. Vitamin C is a powerful ingredient that promotes collagen production, resulting in skin that has a youthful glow.
PROVIDES GREAT SOFTNESS
Shea butter, Aloe Vera and Coconut Oil that soothe the skin and are great moisturizer for dry skin. Daily use of this lotion restores skin's suppleness and smoothness. Using the Orgaglo body lotion twice a day helps in combating flakiness, dry patches and rough skin.
Pump out an adequate amount of OrgaGlo Vitamin C brightening body lotion on your palm. Gently massage the lotion all over your body until completely absorbed. For best results use it daily or when your skin needs moisturization.
Men and Women of age 15 years and above. Suits all skin types
ORGAGLO VITAMIN C BODY LOTION
NO SLS/SLES/SULFATES
NO PARABEN
NO SILICON
NO MINERAL OIL
NO HARMFUL CHEMICALS
NO TOXIC
NO ANIMAL TESTING
NO ARTIFICIAL COLOR
100% VEGAN
OTHER PRODUCTS
CONTAINS SLS/SLES/SULFATES
CONTAINS PARABEN
CONTAINS SILICON
CONTAINS MINERAL OIL
CONTAINS HARMFUL CHEMICALS
CONTAINS TOXIC MATERIAL
ANIMAL TESTING
CONTAINS ARTIFICIAL COLOR
NOT VEGAN
Aqua containing Extracts of Lemon, Aloe Vera, Orange and Kakadu Plum with CCTG, Glycerin, Shea Butter, Glyceryl Monosterate, IPM, Propanediol, EUXYL PE-9010(Phenoxyethanol (and) Ethylhexylglycerin), Ginol 1618, Stearic Acid, LexFeel 7, IFRA Certified Allergen Free Fragrance, TEA, Carbomer, Coconut Oil, Sodium Ascorbyl Phosphate, Sodium Hyaluronate, D Panthenol, Vitamin E, Titanium Dioxide, Allantoin, BHT & Disodium EDTA.
Frequently Asked Questions
Disclaimer
Best Before- Within 24 months from the date of manufacture.
For external use only. Store in a cool and dry place.
The product contains natural ingredients and may change colour and fragrance, without losing effectiveness.
Even natural ingredients can cause and trigger allergies, a patch test is recommended before using.
In case of any rashes or allergy, please consult a specialist.
All images are shown for illustration purpose only, actual results may vary.
4 Review(s)

Mustafa Saini
According to my experience I can say you just use the product & you will get to know what excellent choice you have made.

Sumitra G.
I like this product very much and especially the packing is very good I am really happy ..thanks to Orgaglo...

Dipesh Rathod
It give result in one week only. My whole family is using it.

Sunita Mishra
Very Nice body lotion would love to purchase it in future.