Health Care and Beauty >> BODY CARE >> Body Care
Ubtan Body Wash - 250 ml with Turmeric, Sandalwood and Saffron for Glowing Skin
Skin Glowing,Gently Exfoliates,Deep Cleanses
₹ 299.00 ₹ 146.00 - 52%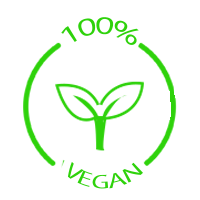 I am OrgaGlo Natural Glowing Ubtan Body Wash. I am packed with old traditional pure essential herbs and minerals like Haldi (Turmeric), Chandan (Sandalwood), Kesar (Saffron), Rose Petals, Walnut with most hydrating compounds Aloe Vera & Green Tea.
"People are always looking for me to get Glowing & Perfect Skin."
Now it's time to treat your body with the graciousness of the traditional ingredients of Ubtan. Turmeric and saffron deeply cleanse and improve skin complexion. Aloe Vera and Rose petals remove excess oil and give deep moisturizing treatment to your skin and feel super hydrated! Also has Green Tea power, which helps to improve skin complexion along with pure natural herbs of Ubtan.
"Skin is a beautiful thing…….Wear it well!"
I am the finest quality of Ubtan body wash 100% vegan and is completely free from harmful toxins like silicones, parabens, dyes, mineral oils, pathogen, SLS/SLES, making me safest to use.
What Do I Do ?
SKIN GLOWING
Now it's time to treat your body with the graciousness of the traditional ingredients. Orgaglo natural Ubtan body wash is crafted with old aged herbs -Turmeric, Saffron and Kesar, which provide natural glow to your skin.
GENTLY EXFOLIATES
By eliminating dirt and dead skin cells from the skin, walnuts act as a natural exfoliant, leaving the skin smooth and velvety.
DEEP CLEANSES
Turmeric, Rose water, and Aloe Vera, which eliminate extra oil, offer your skin a deep cleansing with moisturising treatment, and make you feel incredibly hydrated and clean!
Take enough amount of the Ubtan body wash on your hand or loofah. Gentle rub all over the wet body till adequate lather is formed. Walnut beads in Ubtan body wash help gently exfoliate and reduce tan while brightening skin. Wash off, pat dry, and get healthy, clean, and glowing skin. End up with OrgaGlo natural Glowing Ubtan moisturizer and get a deep moisturization.
Men and Women of age 15 years and above Suits all skin types
ORGAGLO UBTAN BODY WASH
NO SLS/SLES/SULFATES
NO PARABEN
NO SILICON
NO MINERAL OIL
NO HARMFUL CHEMICALS
NO TOXIC
NO ANIMAL TESTING
NO ARTIFICIAL COLOR
100% VEGAN
OTHER BODY WASH
CONTAINS SLS/SLES/SULFATES
CONTAINS PARABEN
CONTAINS SILICON
CONTAINS MINERAL OIL
CONTAINS HARMFUL CHEMICALS
CONTAINS TOXIC
ANIMAL TESTING
CONTAINS ARTIFICIAL COLOR
NOT VEGAN
Aqua containing extracts of Aloe vera, Haldi Extract, Saffron Extract, Rose Pattels Extract, Chandan Jal Extract, Green Tea Extract, Coco Amino Propyl Betain, Cocamidopropyl Betaine and Glycerin and Caprylyl/Capryl Glucoside and Sodium Methyl Cocoyl Taurate, Decyl Glycoside, Acrylates Copolymer, Sodium Lauryl Sarcosinate, Glycerine, Sodium Lauroyl Oat Amino Acid, Walnut Shell Powder, Phenoxyethanol, Ethylhexylglycerin, IFRA certified Allergen Free Fragrance, Ethylene glycol monostearate, Cetyl Alcohol, Polyquaternium- 39, Titanium Dioxide, Sodium Benzoate, ,Benzophenone – 4, Zinc Oxide, E.D.T.A. Di Sodium, Sodium Hydroxide
Frequently Asked Questions
Disclaimer
Best Before - Within 24 months from the date of manufacture.
For external use only. Store in a cool and dry place.
The product contains natural ingredients and may change colour and fragrance, without losing effectiveness.
Even natural ingredients can cause and trigger allergies, a patch test is recommended before using.
In case of any rashes or allergy, please consult a specialist.
All images are shown for illustration purpose only, actual results may vary.
10 Review(s)

Arundhati Bhattacharya
Best body wash!!, Aroma is perfect to start your day and lifts your mood, Skin feels soft and moisturized after every use. Definitely worth a buy!!

Kalpesh Bhayani
Best product and best quality product I am very happy and satisfy for use this product.

Mustafa Saini
Best body wash product ever used. The smell and the texture is so great that u want to use it more and more.

Riddhi Sampat
This body wash helped me to get rid of skin tanning. No oily skin and given me confidence.

Deepali Sheth
The bodywash works as a nice body scrub. The small granules are very mild and removes dead skin cells. I love the texture of this bodywash.

Sanjay Sharma
I used Orgaglo ubtanbody wash for the first time, really loved it. Each and every product is really awesome.

Ritika Jha
This Orgaglo Ubtan Body Wash is incredibly effective, I have to say after using it for the first time. Natural components including saffron, walnut, and turmeric extracts, combined with vitamins, aid in thorough cleansing and prevent tanning and sunburn. It maintains the health, radiance, and freshness of my skin throughout the day. Because it works for all skin types, I wholeheartedly endorse this to everyone. I appreciate that it is paraben-free and that it has a mild scent.

Paresh Tanti
I typically have trouble finding a nice daily body wash because soaps and even body washes make my skin incredibly dry. I felt great after using this particular body wash; there was no dryness, and the gel rinses off effortlessly. Perhaps as a result of the absence of harsh chemicals. I would strongly advise.

Geetanjali Parmar
The best part about this body wash is that it's so gentle on the skin, you just know you're applying organic ingredients just by the feel of it. I also love that Orgaglo is such an ethical and toxin-free brand.

Kapil Sharma
Very nice product as it is natural. Thanks to Orgaglo for this great product.