Health Care and Beauty >> HAIR CARE >> Hair Care
Red Onion & Ginger Shampoo -250 ml with Plant Keratin & Ginger for Hair Strengthening & Hair Fall Control
Hair Fall Control,Hair Growth,Soothes Scalp
₹ 349.00 ₹ 154.00 - 56%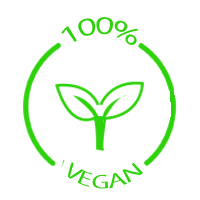 I am Hair Strengthening OrgaGlo Red Onion Ginger Shampoo, specially formulated with the goodness of Red Onion, Ginger, D-Panthenol, Plant Keratin, Wheat Protein, Aloe Vera, Amla, Bhringraj, Brahmi, Shikakai.
Give an amazing gift to your Hair!!
I am the best to treat your hair with the goodness of Red Onion and Ginger. I have super power to resolve your hair fall problem & offer you soothes scalp with visible hair growth. I can fight against hair problems with the help of excellent fighters, which are rich in vitamins, natural oils, amino acids, minerals and antioxidants.
The hair is the most amazing thing in a human being!
I am the finest quality of hair shampoo and completely free from harmful chemicals and toxins like SLS/SLES, silicones, parabens, dyes, phthalate, mineral oils, making me 100% safest to use.
What Do I Do ?
STRENGTHENS HAIR
Sulphur content of Onion supports strong hair while Keratin forms a protective layer that strengthens hair. Amla and Shikaki provide great cleansing and healthy scalp for strong hair.
HAIR FALL CONTROL
Antioxidants, nutrients, and vitamin E-rich Red onion shampoo for hair growth, which promotes healthy hair and lessens hair loss, Moreover, it strengthens and guards against shedding by promoting blood circulation to the roots.
SOOTHES SCALP
Red onion seed oil extract which is rich in Flavonoids, Vitamins B, C, D and E helps strengthen strands and manage scalp infections. The antibacterial and antiseptic properties of Ginger prevent dandruff and keep the scalp clean.
Apply to wet hair and gently massage with fingertips. Work into the lather for a few minutes and let the natural ingredients work their magic. Apply twice and rinse well with cold water.
Apply OrgaGlo Onion Ginger hair oil on scalp & hair a few hours before shampooing. Complete off with OrgaGlo Onion Ginger Conditioner and OrgaGlo onion hair serum for a healthy scalp and shiny hair.
Men and Women of age 15 years and above. Suits all Hair types
ORGAGLO ONION GINGER SHAMPOO
NO SLS/SLES/SULPHATES
NO SILICON
NO PARABEN
NO MINERAL OILS
NO HARMFUL CHEMICALS
NO ANIMAL TESTING
NO TOXIC
100% VEGAN
NO ARTIFICIAL COLOR
OTHER SHAMPOO
CONTAINS SLS/SLES/SULPHATES
CONTAINS SILICON
CONTAINS PARABEN
CONTAINS MINERAL OILS
CONTAINS HARMFUL CHEMICALS
ANIMAL TESTING
CONTAINS TOXIC MATERIAL
CONTAINS ARTIFICIAL COLOR
Aqua containing extracts of Onion, Aloe Vera, Amla, Bhringraj, Brahmi, Shikakai, Ginger, Cocamidopropyl Betaine and Glycerin and Caprylyl/Capryl Glucoside and Sodium Methyl Cocoyl Taurate, Sodium C14-16 Olefin Sulfonate and Sodium Cocoamphoacetate and Cocamide MEA, Coco Amido Propyl Betaine, Sodium Lauroyl Sarcosinate, Hydroxyethyl Urea, Hydrolyzed Keratin, Hydrolyzed Collagen, Hydrolyzed Wheat Protein, Cocamide MEA, Polyquaternium-75, Glycerine, Polyquaternium-7, Ethylene Glycol Monostearate, IFRA Certified Allergen Free Fragrance, Pisum Sativum Peptide, Genamin CTAC, Polysorbate 20, Acrylates Copolymer, Sodium Benzoate, D-Panthenol, Methylchloroisothiazolinone and Methylisothiazolinone, EDTA Tetra sodium
Frequently Asked Questions
Disclaimer
Best Before- Within 24 months from the date of manufacture.
For external use only. Store in a cool and dry place.
The product contains natural ingredients and may change colour and fragrance, without losing effectiveness.
Even natural ingredients can cause and trigger allergies, a patch test is recommended before using.
In case of any rashes or allergy, please consult a specialist.
All images are shown for illustration purpose only, actual results may vary.
10 Review(s)

Nilam Raju
Onion Ginger Shampoo is a great choice for those looking for an antibacterial shampoo that promotes hair growth and stimulates your scalp. I found that this shampoo helped to keep my scalp healthy and free of infection while also helping to improve the circulation of blood in my scalp. This shampoo has a great scent, making it a pleasure to use. I would definitely recommend this shampoo to others.

Babita Rege
An excellent choice for my hair. No regret after using for a month.

kajol Bhardwaj
Very good. Oinion and Ginger shampoo for hair. Go for it without any doubt.

Kanika Sane
I know its quite early to leave any comment or opinion about the shampoo, but the thing is I'm getting addicted by this OrgaGlo Onion Ginger Shampoo. After using 2 times, my hair feels soft and nourished instantly. One thing to mention that my hair is seriously rough.

Urmi Bhattacharya
Perfect choice for any hair. Because its Sulphate free, paraben free, cruelty free, harmful or toxic chemical free.

Rushi Kachha
Great product, I struggled with dandruff issues and after using this shampoo my issues have been resolved since. It leaves my hair feeling great, the smell is pleasant and the best part is it is made with natural ingredients that help promote hair growth.

Jay Sankdecha
I really like this shampoo. I haven't noticed any hair growth yet but it leaves my hair feeling clean and healthy. I like that it's made with natural ingredients and that it's cruelty free. I'm happy that I can use this on my scalp without worrying about any harmful chemicals getting into my system.

Dipal Patel
After using this shampoo my hair become silky smooth and shiny. I have been experiencing bad scalp problems so I am very happy to have found this product. The shampoo is non-drying and has a refreshing, invigorating smell. I love the fact that this shampoo has all-natural ingredients and is not tested on animals.

Shruti Changela
OrgaGlo Onion Ginger Shampoo is a sulfate free shampoo that is made from onion and ginger extract. It also contains Aloe Vera which soothes and hydrates the scalp and hair. This shampoo worked well for me and my dry hair. It leaves my hair feeling clean and smooth. I am happy that it is sulfate free and does not have any harmful chemicals. This is great for hair growth. I would highly recommend this shampoo for anyone with dry hair that needs a deep conditioning and hydration.

Chitrakshi Sinde
I love to use all-natural products so when I saw this, I was really excited to try it out. I like the smell. It made my hair feel really soft and shiny. Overall, I'm happy with the results.