Health Care and Beauty >> HAIR CARE >> Hair Care
Red Onion & Ginger Hair Conditioner with DHT Blocker for Hair Strengthening & Hair Fall Control -250 ml
Nourishes Dry Hair,Datangles,Softens And Smoothens Hair
₹ 349.00 ₹ 157.00 - 56%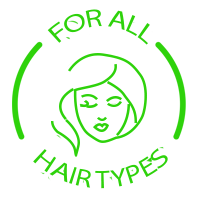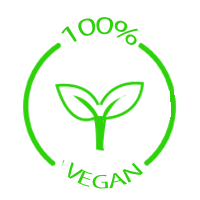 I am OrgaGlo Red Onion Ginger Hair Conditioner with DHT Blocker for hair strengthening, spcially formulated with a goodness of Onion, Ginger, Plant Keratin, Almond oil, Coconut oil, Argan oil, D-Panthenol and Aloe Vera.
Give an amazing gift to your Hair!!
My intensive conditioning strength makes your hair free from damage, breakage and tangles. Power of natural ingredients provide strength, smoothness, and more volume to your hair. I am the greatest choice for making your hair feel smoother to the touch because I offer the goodness of onion and ginger.
Invest in your hair, it is the crown you never take off!
I am the finest quality of hair conditioner and completely free from harmful chemicals and toxins like SLS/SLES, silicones, parabens, dyes, phthalate, mineral oils, making me 100% safest to use.
What Do I Do ?
NOURISHES DRY HAIR
Enriched with natural nourishing ingredients Almond oil, Coconut oil and Argon oil. Deeply penetrate in to the hair shaft, provides great nourishment and gives soft, smooth and frizz-free hair.
DETANGLES EASILY
Natural nourishing agents with Plant Keratin form a protected layer on the hair shaft, makes it easy to detangle and manageable. Also protect from UV rays and dust.
REDUCES HAIR FALL
Our hair conditioner is chemical-free and loaded with goodness of Onion, Aloe Vera and Plant Keratin which provides nourishment, and helps to regain growth of hair.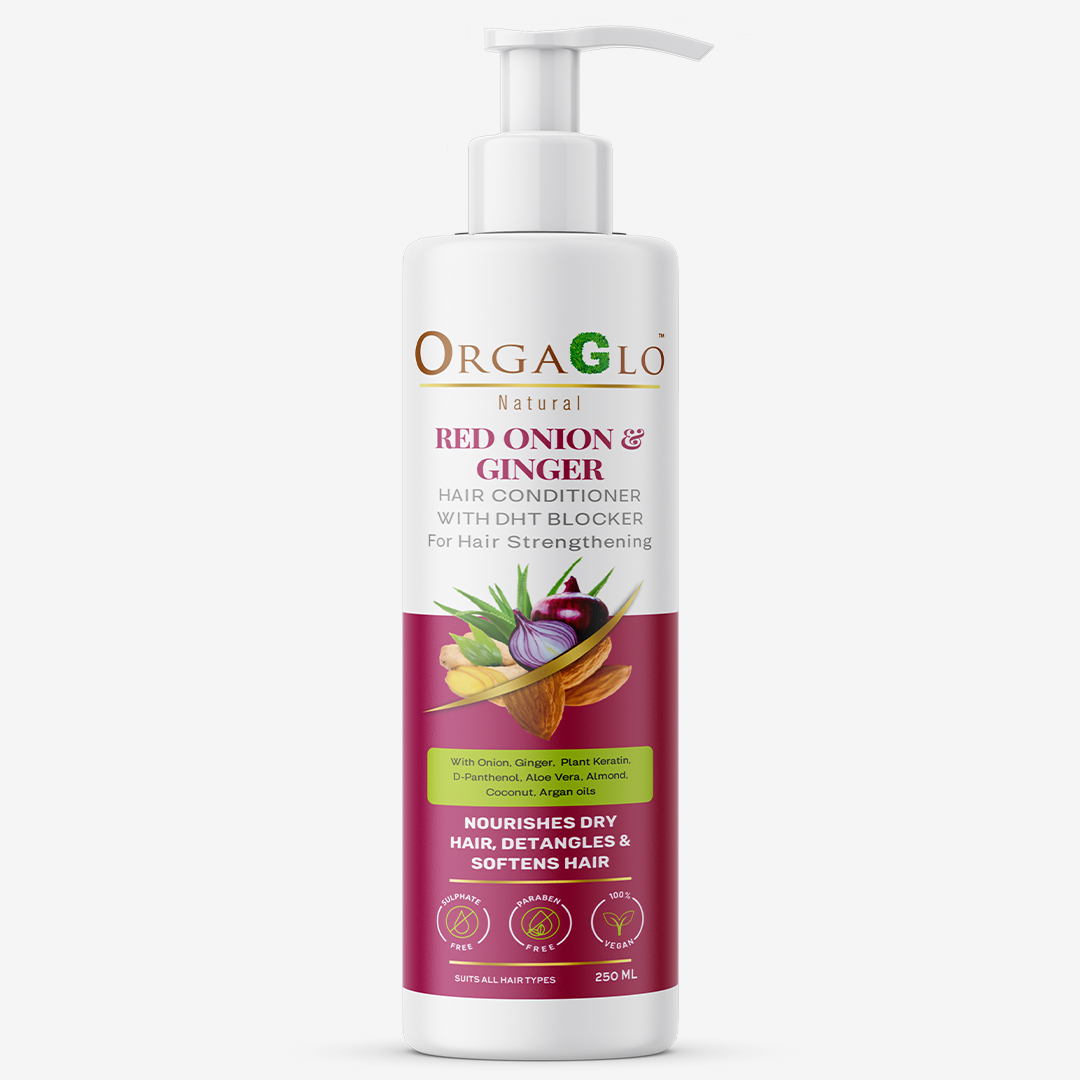 After Shampooing, take ample amount of OrgaGlo Red Onion Ginger hair conditioner. Apply it on damp hair and work it through the strands from the middle to the ends. Leave on for 2-3 minutes. Rinse off well with cold water. Complete off with OrgaGlo Onion hair serum for tangle free and shiny hair.
Men and Women of age 15 years and above Frizzy, dry, damaged, coloured and chemically treated hair Suits all Hair types
ORGAGLO RED ONION & GINGER CONDITIONER
NO SLS/SLES/SULPHATES
NO SILICON
NO PARABEN
NO MINERAL OILS
NO HARMFUL CHEMICALS
NO ANIMAL TESTING
NO TOXIC
NO PARABEN
100% VEGAN
OTHER CONDITIONER
CONTAINS SLS/SLES/SULPHATES
CONTAINS SILICON
CONTAINS PARABEN
CONTAINS MINERAL OILS
CONTAINS HARMFUL CHEMICALS
ANIMAL TESTING
CONTAINS TOXIC MATERIAL
CONTAINS PARABEN
Aqua Containing Extracts of Aloe Vera, Hibiscus, Amla, Brahmi, Reetha, Shikakai & Saw Palmetto with Ceto-Stearyl Alcohol, Capric Caprylic Triglyceride, Behentrimonium Chloride, Cetyl Alcohal, Cetrimonium Chloride, Glycerin, Olive Oil , Coconut Oil, Shea Butter, Sodium PCA, D Panthenol, Polyquaternium-10, Lexfeel 7, IFRA Certified Allergen Free Fragrance, Keratin PF(Hydrolyzed Corn Protein & Hydrolyzed Wheat Protein & Hydrolyzed Soy Protein),Onion Oil,Ginger Oil, Guar Gum, Kathon CG(Methylchloroisothiazolinone and Methylisothiazolinone), Almond Oil, Argan Oil, Disodium EDTA & Butylated Hydroxytoluene.
Frequently Asked Questions
Disclaimer
Best Before- Within 24 months from the date of manufacture.
For external use only. Store in a cool and dry place.
The product contains natural ingredients and may change colour and fragrance, without losing effectiveness.
Even natural ingredients can cause and trigger allergies, a patch test is recommended before using.
In case of any rashes or allergy, please consult a specialist.
All images are shown for illustration purpose only, actual results may vary.
4 Review(s)

Pari Godambe
"Hey, I just wanted to say that after trying a lot of different chemical-free and natural products, this has been the best. My hair feels so much softer and looks amazing. It also smells nice."

Amla Meghana
"I recently bought the OrgaGlo conditioner and it's very lightweight but conditioning. My curls were breaking and this helped them a lot."

Gangika Vakil
"All natural ingredients is most good thing so it does not harm your hair. This is my 2nd purchase and I love it. The quality is better than any other conditioner I have tried, and it's safe for my hair."

Sapna Gupta
"I have thick, long, and course hair. The OrgaGlo conditioner is wonderful at getting through my tangles without being harsh or making my hair greasy. Plus, the smell is amazing. I can't get enough of it."