Health Care and Beauty >> BABY CARE >> Baby Care
Gentle TIP-TO-TOE WASH For Babies with Chamomile, Neem, Aloe Vera & Cucumber -250 ml
Deeply Nourishes & Cleanses,Tear-Free formula/Fights against Infections
₹ 349.00 ₹ 156.00 - 56%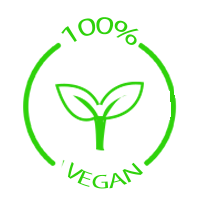 I am OrgaGlo mild & gentle Baby Tip to Toe wash for baby's delicate skin. I'm specially formulated for infants' sensitive skin with zero toxins and blends of nature's purest components like Chamomile, Aloe Vera, Cucumber, Neem, and Tea Tree oil with Coconut-based cleansing agents.
"Let me take care of baby, so you can take care of yourself."
Give to your little ones a soothing, refreshing, and hygienic bath during the early years of life. Carefully designed for an infant's fragile skin, which can gently cleans the soft and sensitive baby skin and removes all dirt particles that can cause any skin infections. The richness of natural ingredients like Aloe Vera and Cucumber gel, along with Vitamin E and essential oils, provides a stunning soothing effect for your baby's skin, while Chamomile helps to soothe irritated skin redness, itching and common skin conditions in infants. This one-stop solution will help moisturize the baby's hair, scalp, and skin. For effortless cleaning and nourishment, make me your prime choice!
"A baby is born with a need to be loved - and it never goes away"
I am enriched with natural fragrance of Rose and is completely free from harmful toxins like silicones, parabens, dyes, phthalate, mineral oils, pathogen, PEG, SLS/SLES, making me safest to use on your baby's delicate skin.
What Do I Do ?
FIGHTS AGAINST INFECTIONS
Your baby's skin is protected from bacterial infections and inflammations by Anti-bacterial Neem and Chamomile extract.
NOURISHES THE BABY'S SKIN
Aloe Vera, Cucumber and coconut-based cleansers add to its goodness. They aid in nourishing the skin and boosting its moisture content.
SOOTHES THE SKIN
Chamomile helps soothe irritated skin, redness, itching and common skin conditions in infants
Pumping once, apply the foam to your baby's body and wash your baby with caressing strokes. A wet wash cloth or sponge can be used if desired. After cleaning, rinse thoroughly and pat dry.
Infants, Toddlers, Kids (till age of 5)
ORGAGLO BABY TIP TO TOE WASH
NO ARTIFICIAL COLOR
NO ARTIFICIAL FRAGRANCE
NO SLS/SLES/SULFATES
NO PARABEN
NO SILICON
NO MINERAL OIL
NO HARMFUL CHEMICALS
NO PTHALATE
NO PATHOGEN
NO PEG
NO ANIMAL TESTING
100% VEGAN
OTHER BABY WASH
CONTAINS ARTIFICIAL COLOR
CONTAINS ARTIFICIAL FRAGRANCE
CONTAINS SLS/SLES/SULFATES
CONTAINS PARABEN
CONTAINS SILICON
CONTAINS MINERAL OIL
CONTAINS HARMFUL CHEMICALS
CONTAINS PTHALATE
CONTAINS PATHOGEN
CONTAINS PEG
ANIMAL TESTING
Aqua containing extracts of Aloe Barbadensis (Aloe Vera) (2%), Cucumis Sativus (Cucumber) (2%), Glycyrrhiza Glabra (Licorice) (1%), Punica granatum (Pomegranate) Seed (1% ), Azadirachta Indica (Neem) (0.5%) with Chamomilla Recutita (Chamomile) Oil(0.5%), Tocopheryl Acetate (Vitamin E), Lauryl Glucoside, Sodium Methyl Cocoyl Taurate, Sodium Lauroyl Sarcosinate, Cocamidopropyl Betaine, Acrylates Copolymer, Polyquaternium-7, Tea Rose Essential Oil, Triethanolamine, Sodium Lactate, Sodium Gluconate, Phenoxyethanol & Ethylhexylglycerin.
Frequently Asked Questions
Disclaimer
Best Before - Within 24 months from the date of manufacture.
For external use only. Store in a cool and dry place.
The product contains natural ingredients and may change colour and fragrance, without losing effectiveness.
Even natural ingredients can cause and trigger allergies, a patch test is recommended before using.
In case of any rashes or allergy, please consult a specialist.
This product is not intended to diagnose, treat, cure, or prevent any disease.
All images are shown for illustration purpose only, actual results may vary.
10 Review(s)

Devadas Parsa
Such an Amazing product.

Akshay
Very mild body wash with pleasant fragrance. No harmful chemicals and no strong smell. Very gentle and effective on my baby's skin. Good to go.

Amruta J
I love this Olgaglo baby wash. I have been using for both my kids. It is safe and feels very gentle after using it. It is very reasonable as well compared to other baby wash in the market. It is a best quality product as compared to other brands.

Jayesh
I have been using this for my 3.5 years old baby. Definitely a good product by Orgaglo for the babies. My baby totally loves this body wash and the Orgaglo baby body lotion.

Manashi V
it has very nice natural rose fragrance, available at good price, nourishes my new born baby's skin very well.

Taanya
Orgaglo baby wash bath is having a mild fragrance; it is gel natured, transparent, and enriched with natural ingredients. It is very gentle on baby's skin. It keeps baby clean and hydrated. I didn't want to try any kind of soap bars, so I decided to give a try to this baby washes. It was great decision for me.

Niharika
We are using Orgaglo body wash for my 3 year daughter. My baby also loves it. It has a great fragrance and has a nice moisturizing effect. Also, available at best price.

Geeta Day
I use this product for my baby as her skin is too sensitive. I had tried different products but this suits to my baby perfectly as it contains natural ingredients and no harsh chemicals. Thanks Orgaglo for an amazing product.

Shivani M
Other brands are good, but I love Orgaglo baby wash for my daughter because it is very mild and gentle and doesn't irritate my baby's eyes while other brand wash cause little itching in her eyes.

Veeshanti Amrut
Fantastic product. I'm being now huge fan Orgaglo baby products and this body wash took my love to another level. It's mild lathers well and skin feels very gentle after use. Amazing fragrance.